Ubiquiti UniFi Cloud Key
The?Ubiquiti UniFi Cloud Key?is an integrated computer and software controller minus the bulk. The UniFi Cloud Key features a quad-core processor with 1 GB RAM, operating the latest version of the UniFi Controller with built-in hybrid cloud technology. The UniFi Cloud Key is fully capable of configuring and managing dozens of UniFi devices in your deployment.
Ubiquiti UniFi Cloud Key Features
Secure UniFi Hybrid Cloud Technology
Fully Integrated, Stand-Alone UniFi Controller Hardware
Remote, Private Cloud Access to the UniFi Controller
Breakthrough Efficiency
The Ubiquiti hybrid cloud configuration provides a secure, private SSO (Single Sign-On) to access all of your UniFi deployments from anywhere in the world. With the Ubiquiti hybrid cloud, a third-party hosted cloud service is not required, so all of your personal data and network information remains local and secure?the way it should be.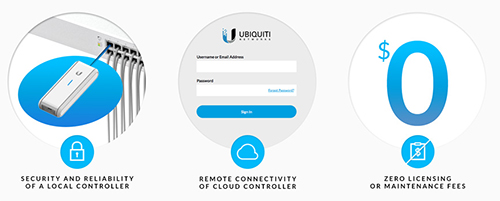 Incredible, Agile Scalability
Add, provision, configure, monitor, and manage all of your UniFi devices, whether in one or thousands of private networks?all from a central control plane. Easily accessible through any standard web browser, the UniFi Cloud Key is a powerful solution for managing your UniFi networks across the campus or across the globe.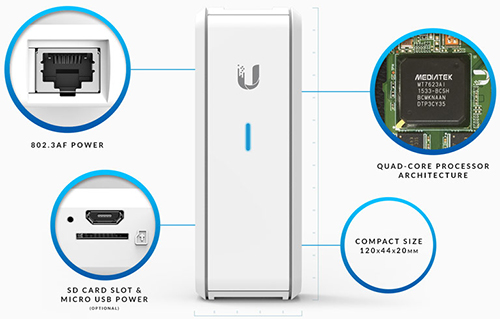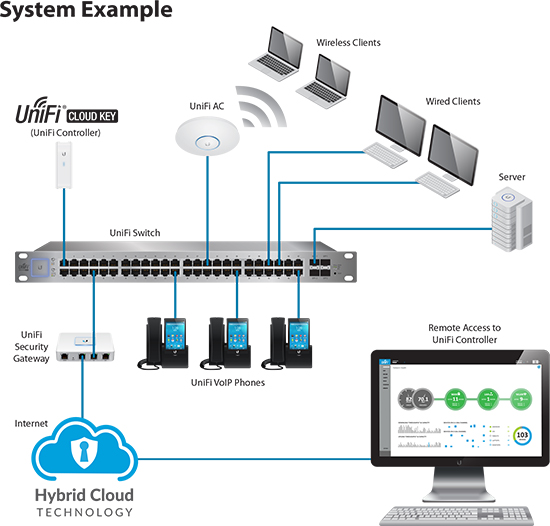 Ubiquiti UniFi Cloud – Technical Specifications
General
Dimensions 21.7 x 43.4 x 121.9 mm (0.85 x 1.71 x 4.80″)
Weight 110 g (3.88 oz)
Processor Quad-Core SoC
Memory 1 GB DDR
Networking Interface (1) 10/100/1000 Ethernet Port
Buttons (1) Reset to Defaults
Power Method PoE Micro-USB 48V 802.3af or Passive PoE (Pairs 4,
5+; 7, 8 Return) 5V
Power Supply 802.3af PoE or Micro-USB 5V, Minimum 1A
Max. Power Consumption 5W
Certifications CE, FCC, IC
Operating Temperature 0 to 40? C (32 to 104? F)
Operating Humidity 20 to 90% Noncondensing